Beginners – The Little Book of Currency Trading
The Little Book of Currency Trading is the perfect introduction to the forex market for investors looking to get a taste of how the largest market in the world works. Written in an easy to understand tone with some practical approaches, this book is designed for people who have no clue what pips, stops and lots mean.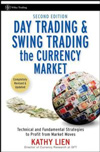 Intermediate – Day Trading & Swing Trading the Currency Market
If you liked the first edition, you will love the second. I have added 3 new trading strategies and 4 new chapters and updated many sections.
New Trading Strategies:
1. How to Trade News
2. How to Time a Turn
3. How to Follow the Flow
PLUS
1. Tips on How to Trade Like a Hedge Fund Manager
2. Taking Advantage of Seasonality in the Currency Market
3. New Cross Market Correlations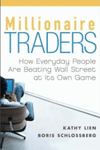 Everyone – Millionaire Traders: How Everday People are Beating Wall Street at its Own Game
This book features interviews with 12 successful individual traders. We have found 12 people who have hit it big trading for themselves. These are not hedge fund managers or employees of big money center banks, but regular people who started with as little as $1,000 and turned that into six- to seven-figure fortunes. These people come from all walks of life, live all over the world and trade a variety of electronic markets. Some of the traders focus on equities, others on futures or foreign exchange. We convinced them to share their stories and tell us how they got started, their best and worst trades, their number one rule of trading, and the many lessons that they have learned through their experience.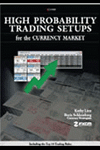 Advanced – High Probability Trading Setups for the Currency Market (E-book)
Designed for advanced traders only. In this e-book Kathy Lien and Boris Schlossberg have put together a logical and intelligent approach to currency trading utilizing their latest and best setups. The book contains over 100 pages of useful tips and detailed information, high probability trading setups and their top 10 currency trading tips. (Also Available in Chinese)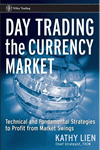 Beginner – Day Trading the Currency Market
Designed for both the advanced and novice trader, Day Trading the Currency Market contains something for everyone. It touches on the major FX market basics or currency characteristics that all traders―particularly day traders―need to know, and contains actionable information on which you can base some of your trading strategies. This book is currently available in 5 different languages (English, Spanish, Chinese, Japanese and Russian)